Using a Windows PC.
1. Make sure you have the Updater Software installed on your Windows PC. If you do not have it please click
here
2. After downloading and installing our Updater Software open the program. There should be an icon on your desktop.
3. Once Updater is open on your desktop. Plug in your Device.
4. With the device plugged in select Automatically Check for Updates from the Basic Operations menu.
5. Your device should start to Update. Notice the bottom bar it will let you know what part of the update it's on. This can take some time so be patient. Your internet connection and computers speed can impact updating times. The average time is 5-10 minutes.
6. You know you are done when Device Updater displays "Device is up to date!"
Manually loading your custom tunes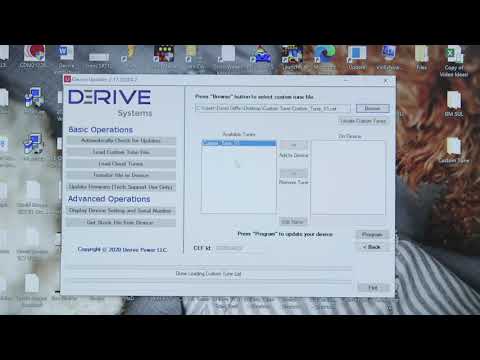 NOTE: Before connecting your device to your PC, let's make sure you have the Device Update Software installed. Click
here
to download and install if you do not have the program installed.
Using the provided USB cable, connect your device to your computer. (Allow roughly 30 seconds for the drivers to install)
Save your custom tunes from your email to your desktop. You will need tounzip any .rar or .zip files before you attempt to load them onto your device.
Using the shortcut icon on your desktop, open the Device Updater software.
Now select "Load Custom Tune File" from the Basic Operations menu then click on the "Locate Custom Tunes" button.
Select the desired tune from the list of tunes.
Your tune will appear under "Available Tunes" on the left window within the Updater. You will need to transfer it to the device by using the arrow button in the middle of the SCT Updater.
Press "Program" when ready to transfer the custom tune to the device.
Repeat steps 5-7 if you wish to load more than one custom tune file.